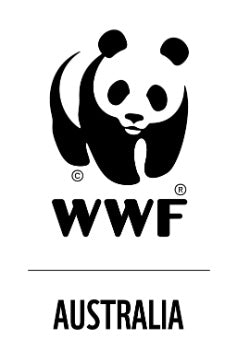 Hi Name, you've been sent a wildcard by Name
Your wildcard comes with a heartfelt message and an important purpose: protecting Australia's vulnerable wildlife.
A donation of has been made to WWF-Australia on your behalf.
Your gift contributes to the preservation and protection of Australia's remarkable wildlife and natural habitats. Through this wildcard, you are directly involved in critical efforts to regenerate nature and empower positive change for the benefit of our planet and future generations.
DOWNLOAD YOUR WILDCARD NOW
The animals featured on your wildcard have been hand-illustrated using patterns from their habitat. Without the environment that gives them life, they would disappear.
---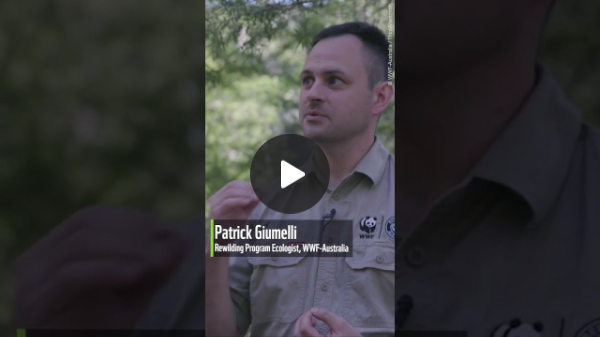 Your wildcard supports projects to rewild Australia's unique wildlife, like the platypus that was recently reintroduced to an area they had previously been locally extinct for over 50 years.
Thanks to the wildcard you've received, you have joined over five million supporters across the world that support efforts to create a world where people live in prosper in harmony with nature. Click below to stay updated with the impact your wildcard has.
CLICK HERE TO STAY UPDATED
Christmas Wildcard
Pick your donation, Christmas design, and enter the recipient's details. 
You can 
choose 
to send their 
Wildcard immediately after you checkout, or schedule it to be sent later.
WWF WILDCARDS
A Christmas GIFT THAT MAKES A DIFFERENCE
Make a lasting impression with a unique and thoughtful Christmas gift - a hand-illustrated WWF Wildcard that helps to protect and conserve Australia's exceptional wildlife and their habitats. Your gift will go a long way in helping to ensure that these iconic animals are around for future generations.
Our beautiful, hand-illustrated cards feature animals using patterns from their habitat. The very habitat that gives them life and helps them thrive. Without it, they would disappear.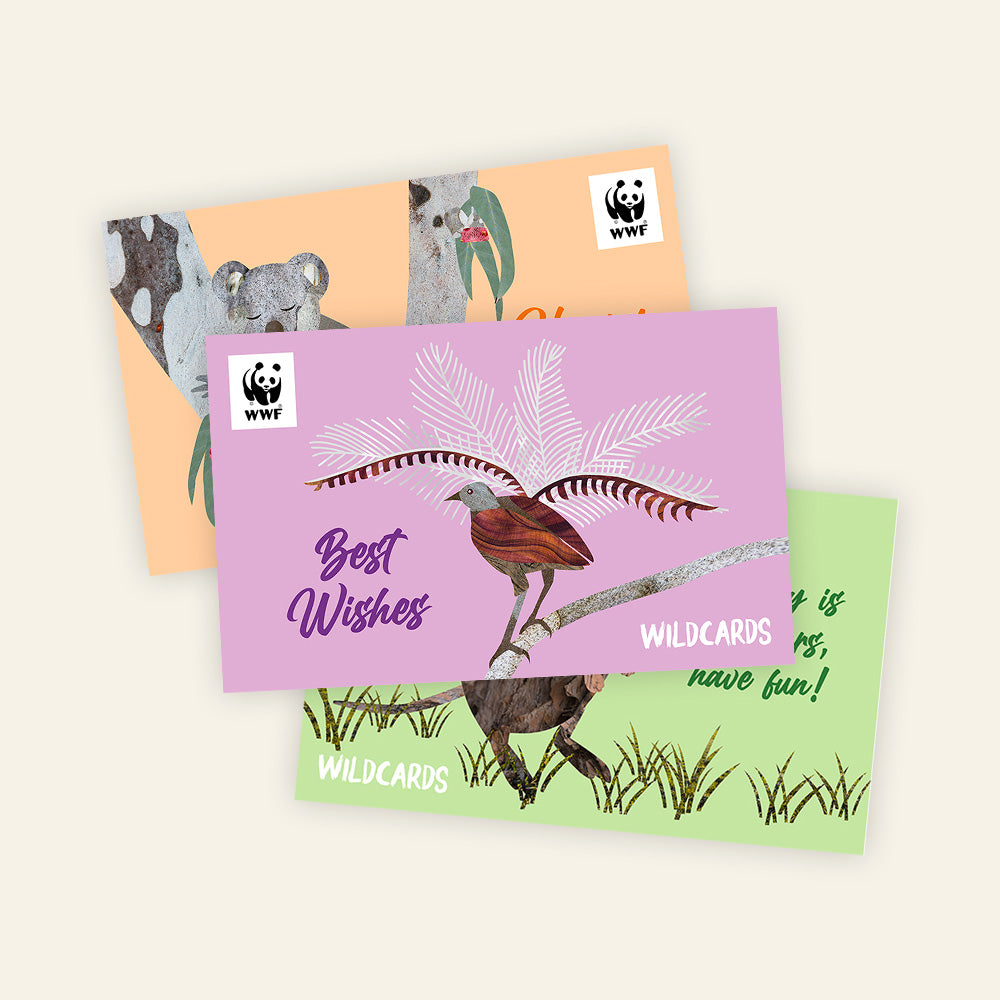 1: CHOOSE YOUR CARD DESIGN
Choose from 3 hand-illustrated designs and your preferred donation amount.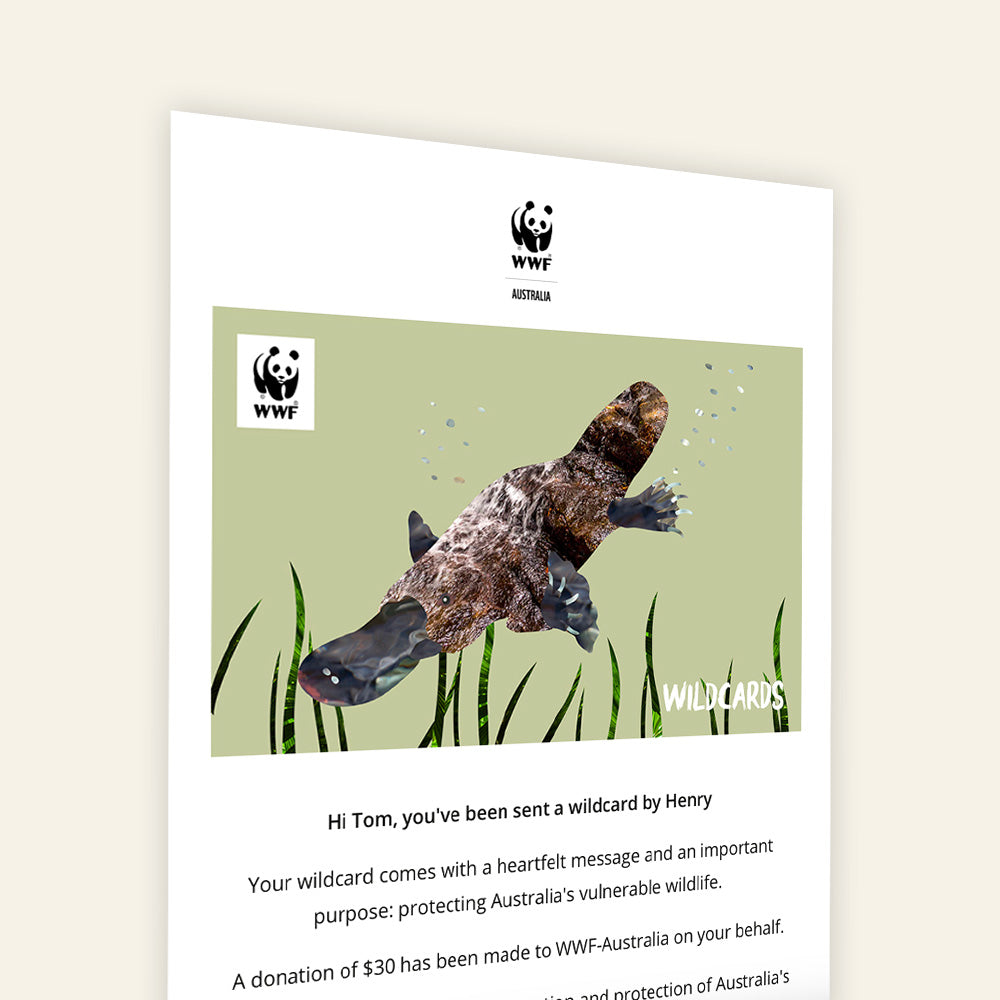 2: CRAFT YOUR MESSAGE
Enter the recipient's details, and include your own personal custom message. Your Wildcard will be sent immediately after checkout.
Image Credit
3: MAKE A DIFFERENCE
By purchasing a WWF Wildcard, you're helping protect vulnerable wildlife throughout Australia.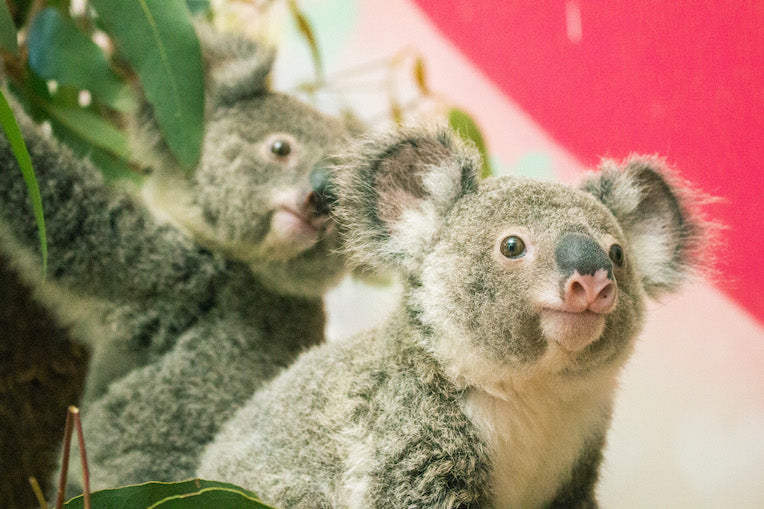 WWF-Australia
How do WWF gifts make a difference?
By gifting a Wildcard, you'll be supporting WWF's mission to Regenerate Nature by 2030.
Your gift will help save endangered koalas, protect and restore native habitat, and safeguard the futures of all creatures great and small.