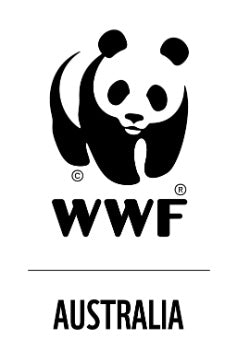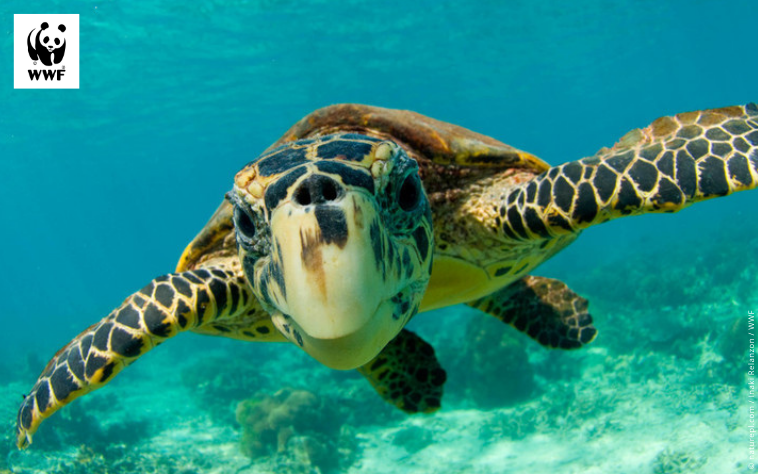 Hi Name, you've been gifted a symbolic WWF-Australia turtle adoption by Name
That means you're now an official champion for these gentle creatures, and we're delighted they can now count on you for protection and care.
Your symbolic adoption comes with a personalised message from Name.
This very special virtual gift from Name includes a donation of to help protect our majestic sea turtles – today, tomorrow and for generations to come.
Your gift helps tackle the threats facing these incredible seafarers by helping to repopulate and restore their watery habitats for generations to come, ensuring they have the environment they need to survive.
---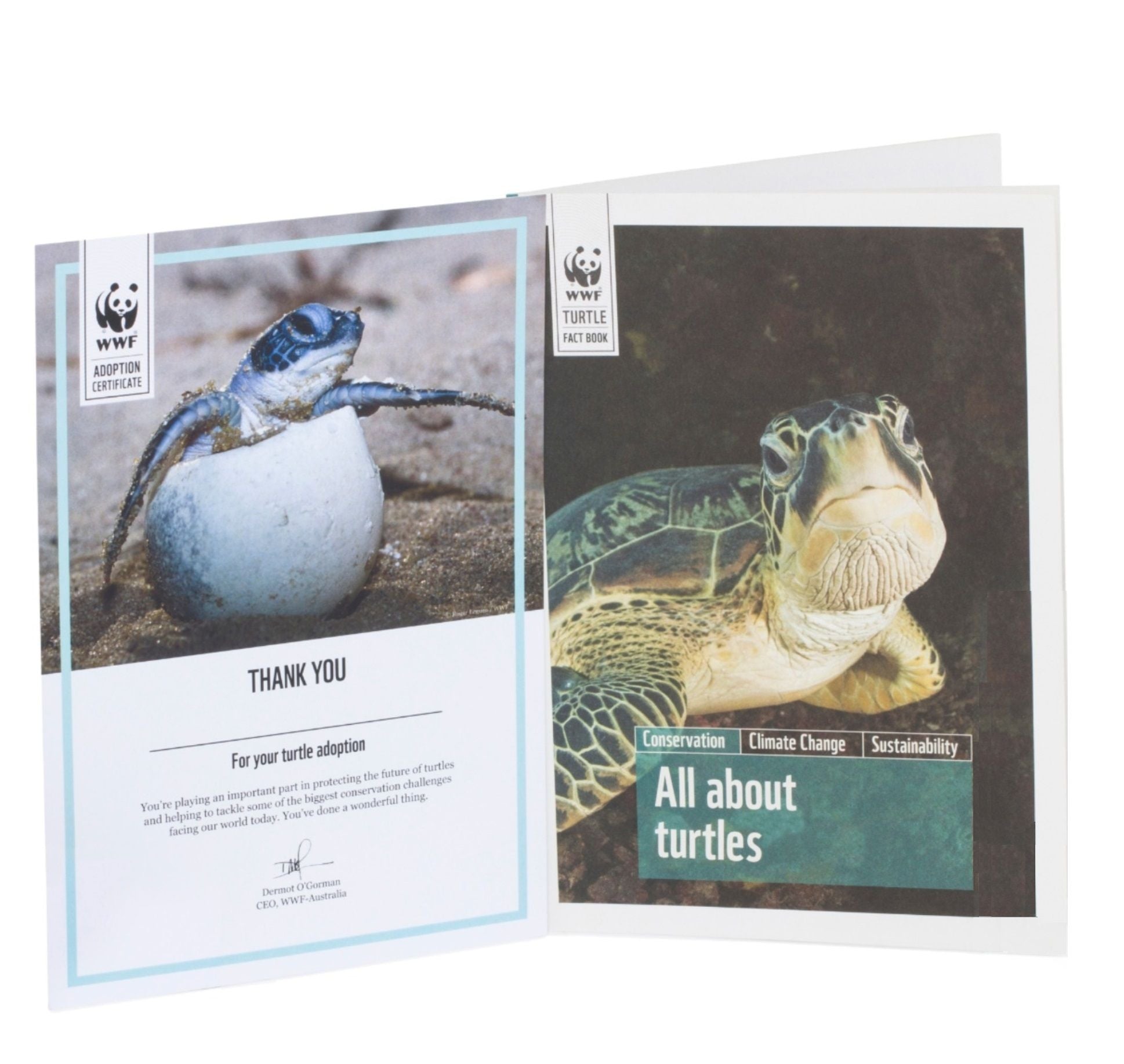 Your virtual adoption kit includes a certificate that you can personalise and a welcome booklet full of facts about turtle quirks and unique qualities.
You can also read about the serious threats turtles face and how adopters like you will help give them a better future.
Click below to download your kit.
DOWNLOAD NOW
---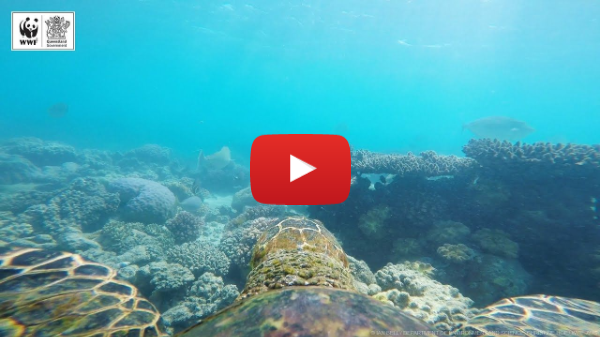 Ever wondered what it's like to swim through the Great Barrier Reef from the perspective of a sea turtle?!
Click onto this video to dive underwater and check out this amazing footage.
---
Your turtle adoption also means you've joined a caring community of people who love wildlife and are passionate about defending it.
From all the turtles you're helping, and everyone at WWF-Australia, thank you!
If you'd like to stay updated on the impact your symbolic adoption has, click below.
CLICK HERE TO STAY UPDATED
---
Virtual turtle adoption
Virtually adopt a turtle today and protect endangered wildlife. Choose your donation amount, enter the recipient's details and craft a personal message.
You can 
choose 
to send their adoption 
immediately after you checkout, or schedule it to be sent later.
How do Virtual Adoptions work?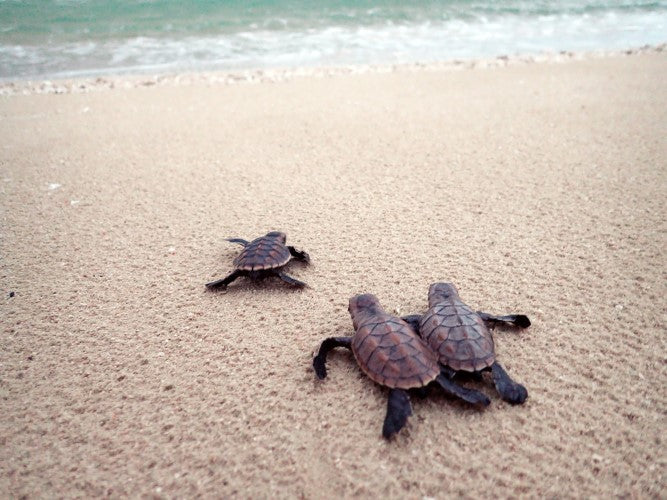 WWF-Aus / Christine Hof
1: CHOOSE YOUR ADOPTION
Choose to virtually adopt a koala, platypus, tiger or turtle.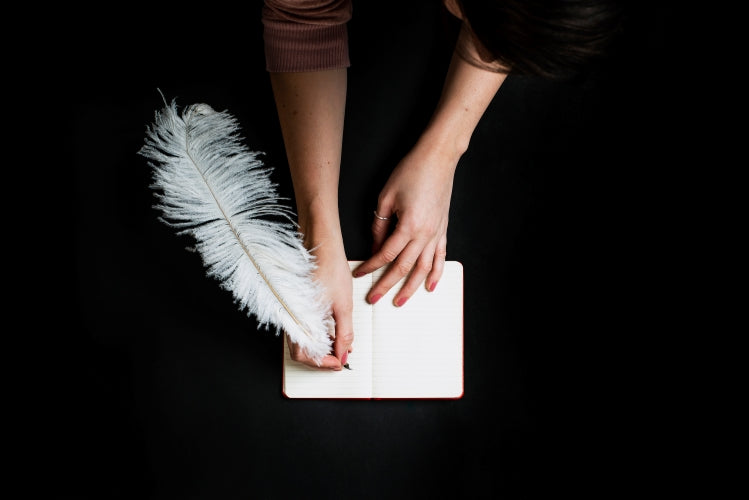 2: CRAFT YOUR MESSAGE
Enter the recipient's details, and include your own personal custom message.
3: MAKE A DIFFERENCE
By purchasing a WWF Virtual Adoption, you're helping protect vulnerable wildlife throughout Australia.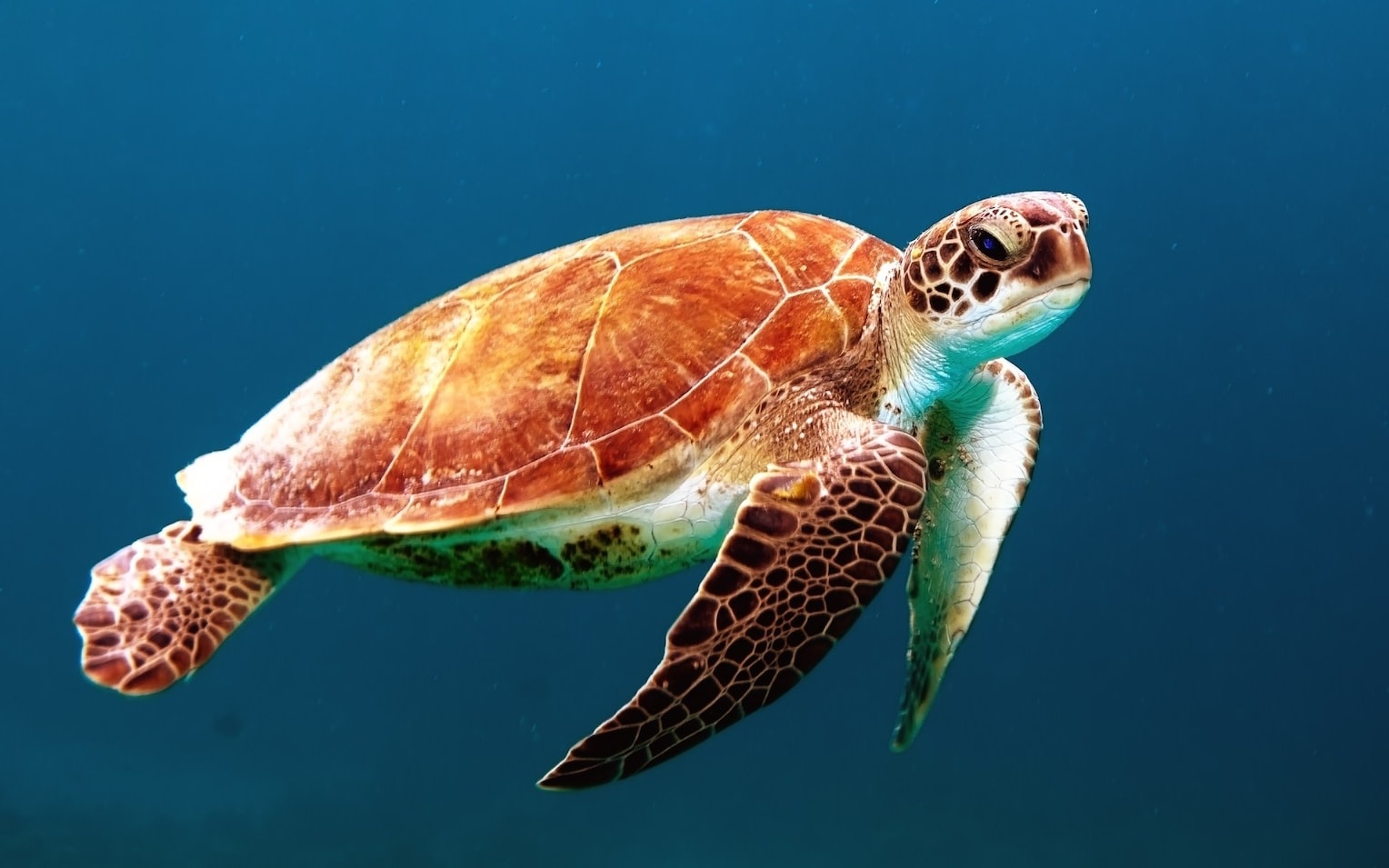 SAVE OUR SPECTACULAR SEA TURTLES
Australia is lucky enough to support the largest remaining green and hawksbill turtle breeding populations in the world, off the northern Great Barrier Reef.
But every day, turtles are threatened by pollution, lose their nesting beaches to coastal developments, face accidental capture by commercial fishing, and are traded illegally for their shells.
TURTLES ARE UNDER THREAT LIKE NEVER BEFORE
There's also the deadly legacy left by plastic. An estimated 9 million metric tonnes enter our oceans every year, choking and smothering turtles and other sea creatures.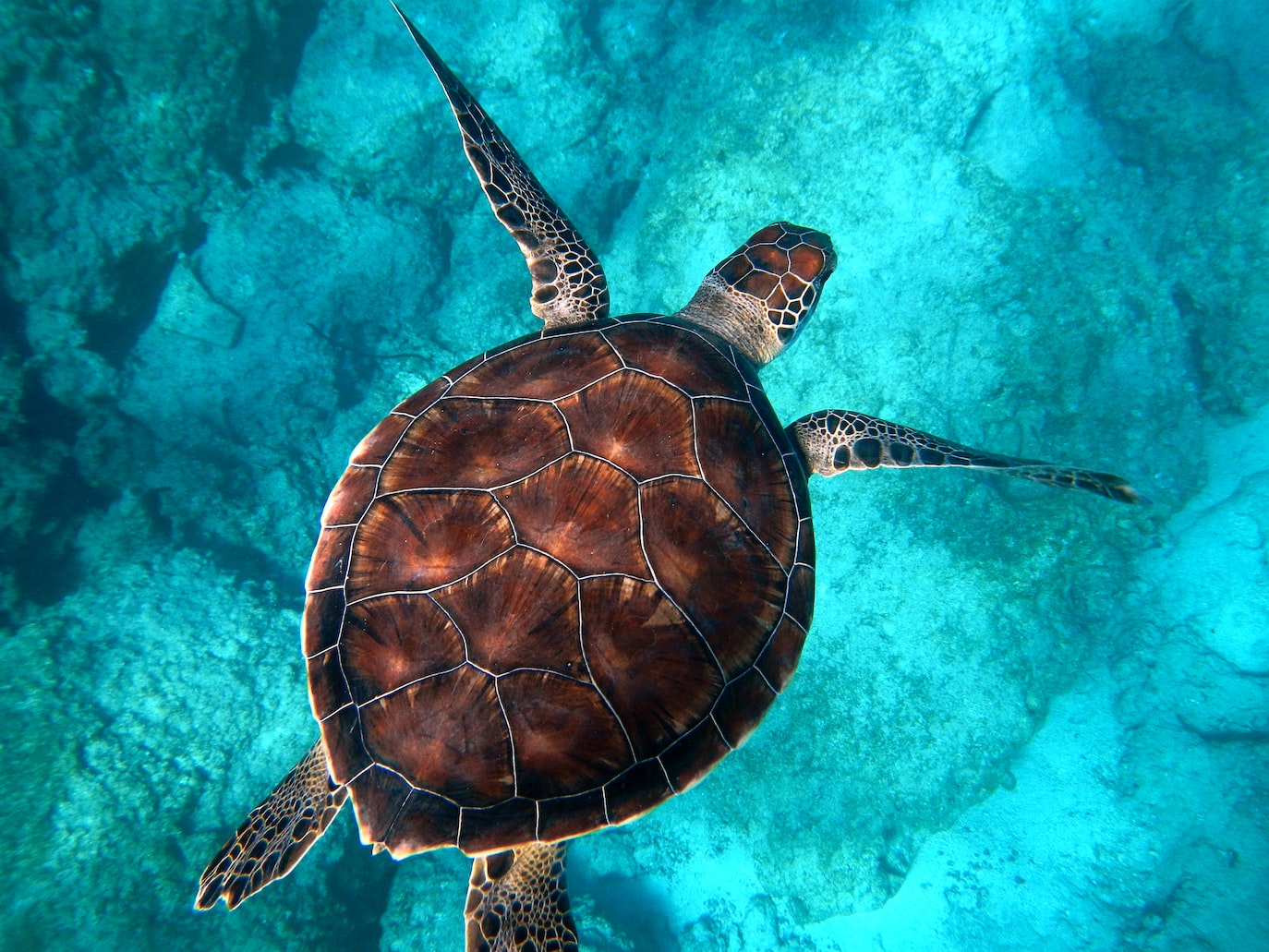 Your support is vital to help protect turtles
Your generosity could help repopulate and restore their fragile habitats, symbolising your support for conservation and animal advocacy, and ensuring our turtles remain in our oceans forever.
For every turtle you assist, you'll also help other marine life too. As well as teaching younger generations about the importance of conservation.
HOW YOUR DONATION HELPS AT-RISK TURTLES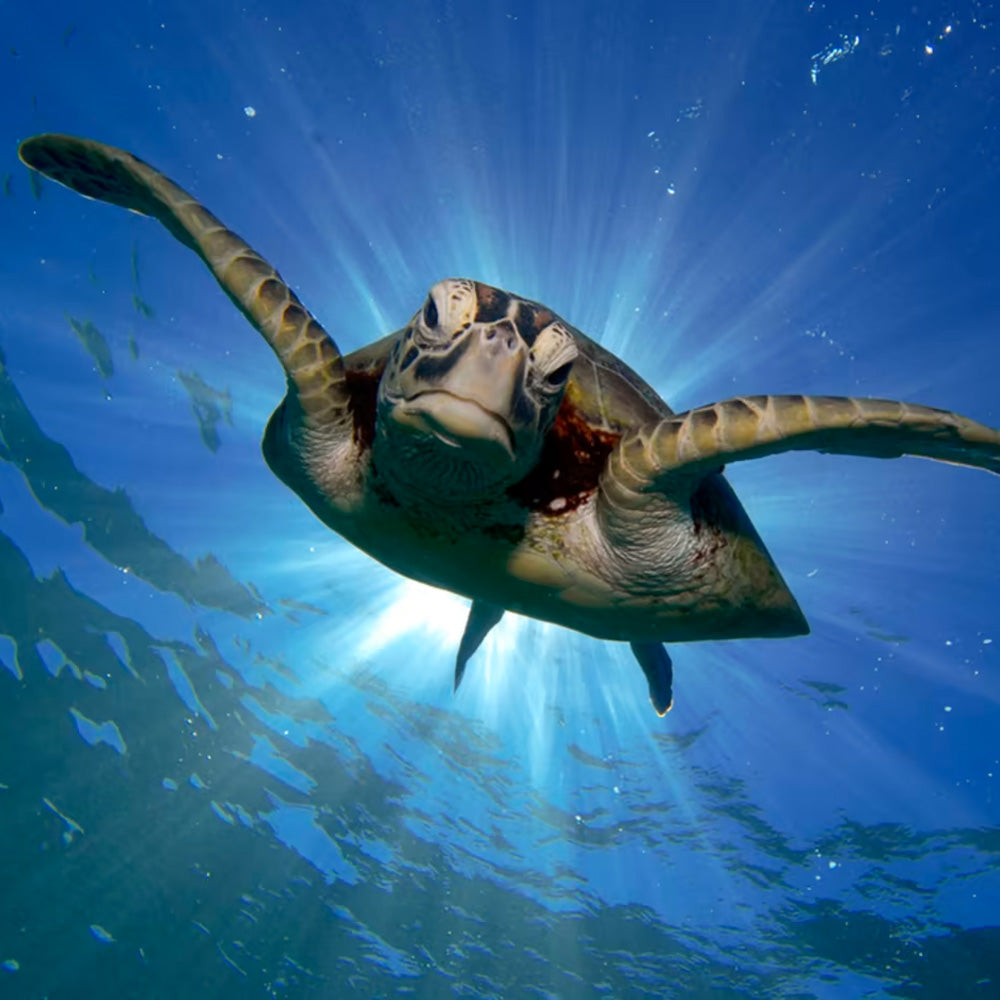 SAFEGUARDS TURTLES FROM COMMERCIAL FISHING
By promoting sustainable practices, to reduce the risks of commercial nets.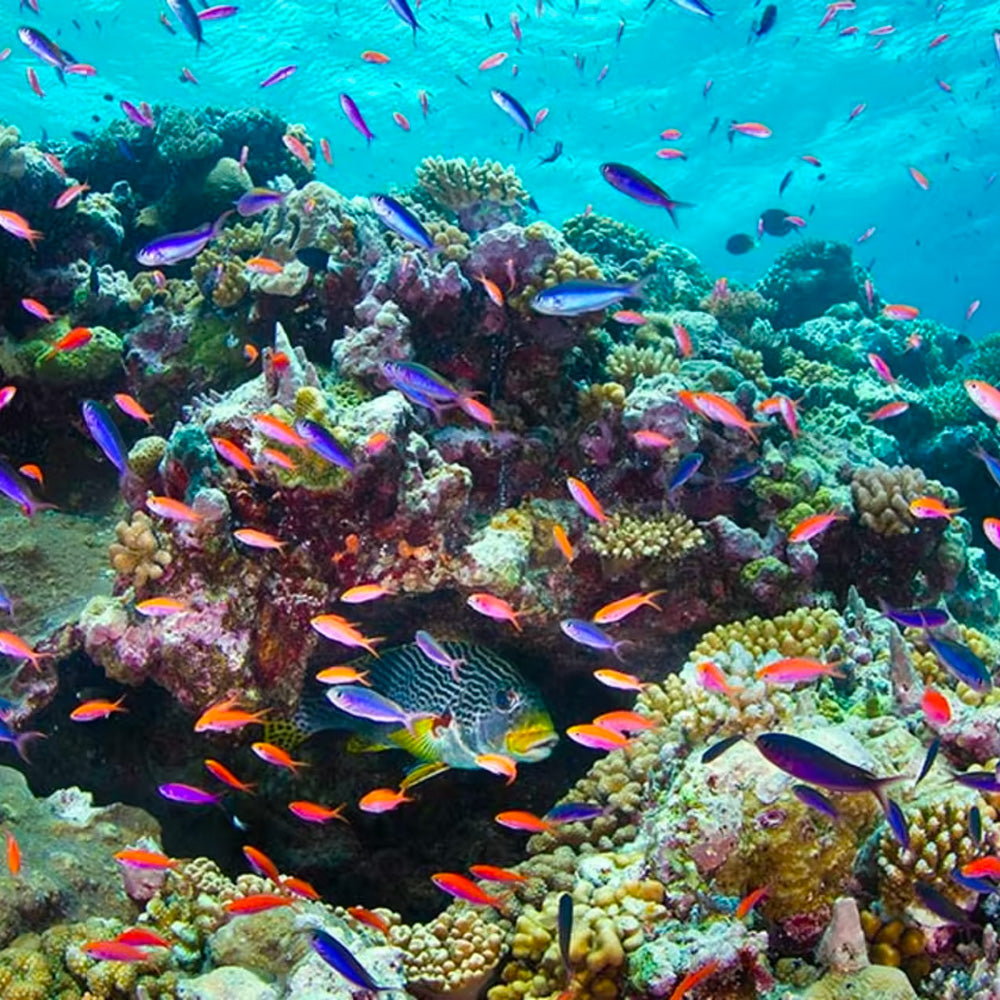 EXPANDS AND CREATES MARINE SANCTUARIES
Rebuilding turtles' homes to conserve some of the planet's richest, most diverse life.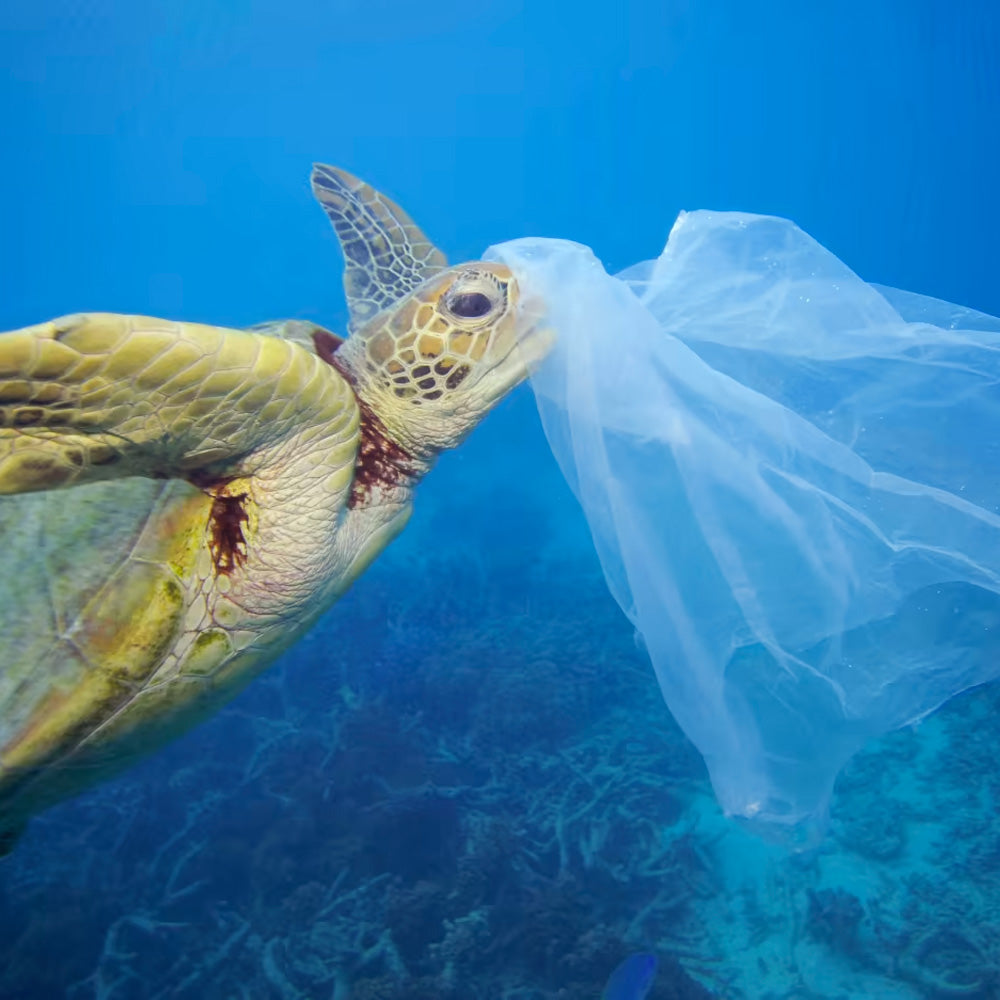 CAMPAIGNING TO REDUCE PLASTIC POLLUTION
Advocating our governments to phase out single-use plastics.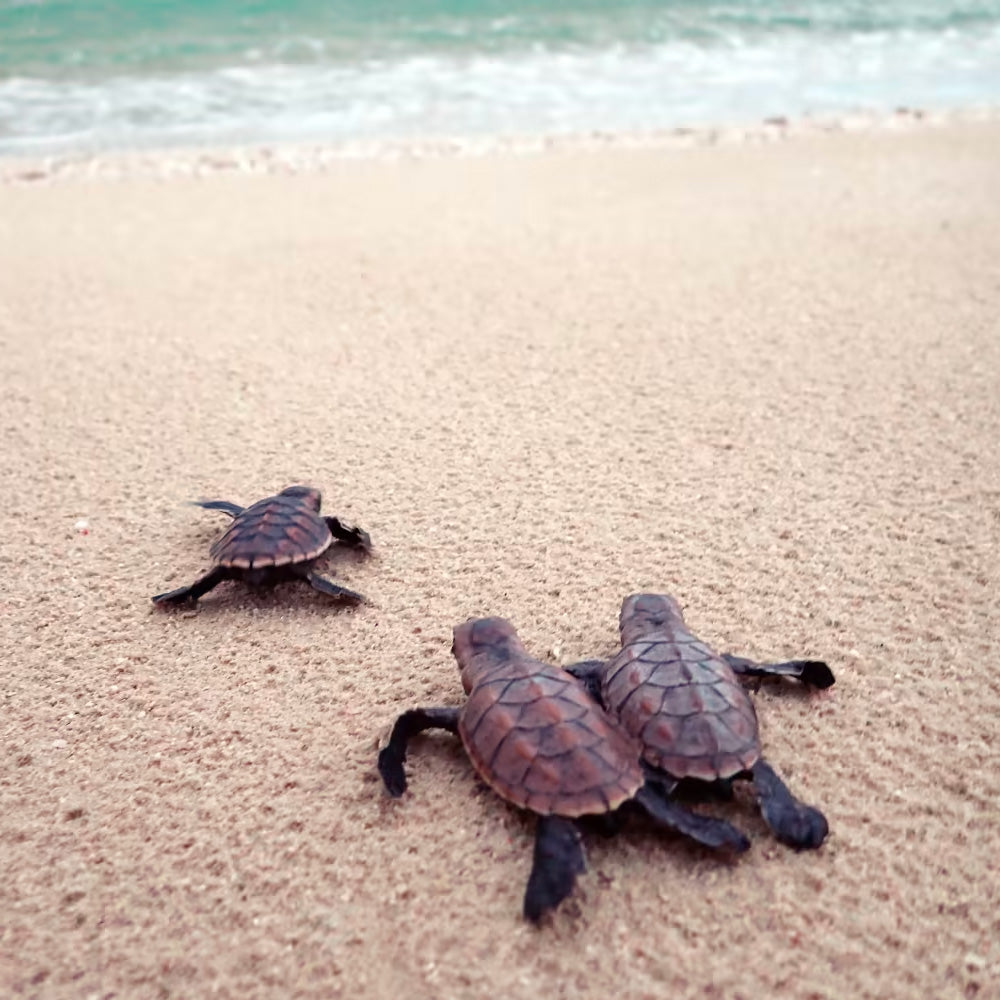 SUPPORTS LIFESAVING SCIENTIFIC RESEARCH
Identifying agricultural and industrial chemicals that could be negatively impacting the health of turtles, so preventative action can be taken.