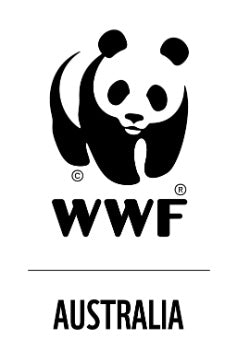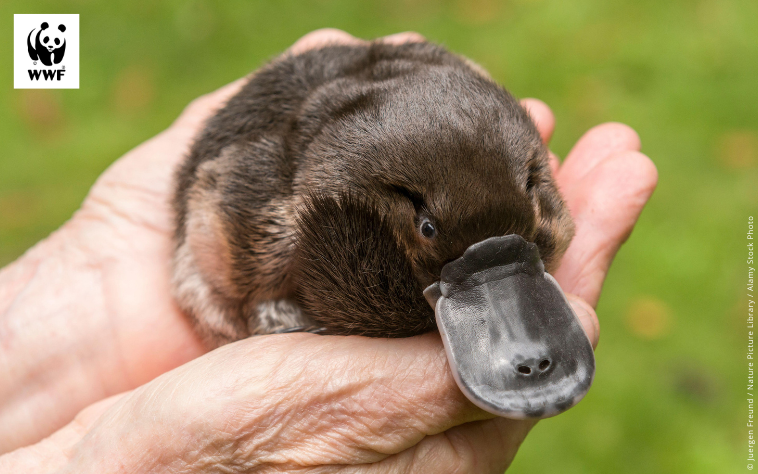 Hi Name, you've been gifted a symbolic WWF-Australia platypus adoption by Name
That means you're now an official champion for these beautiful Aussie icons, and we're delighted they can now count on you for protection and care.
Your symbolic adoption comes with a personalised message from Name.
This very special virtual gift from Name includes a donation of to help protect our precious platypus – today, tomorrow and for generations to come.
Your gift helps tackle the threats facing this unique monotreme, track their populations and conserve their beautiful, fragile habitats, ensuring they have the environment they need to survive.
---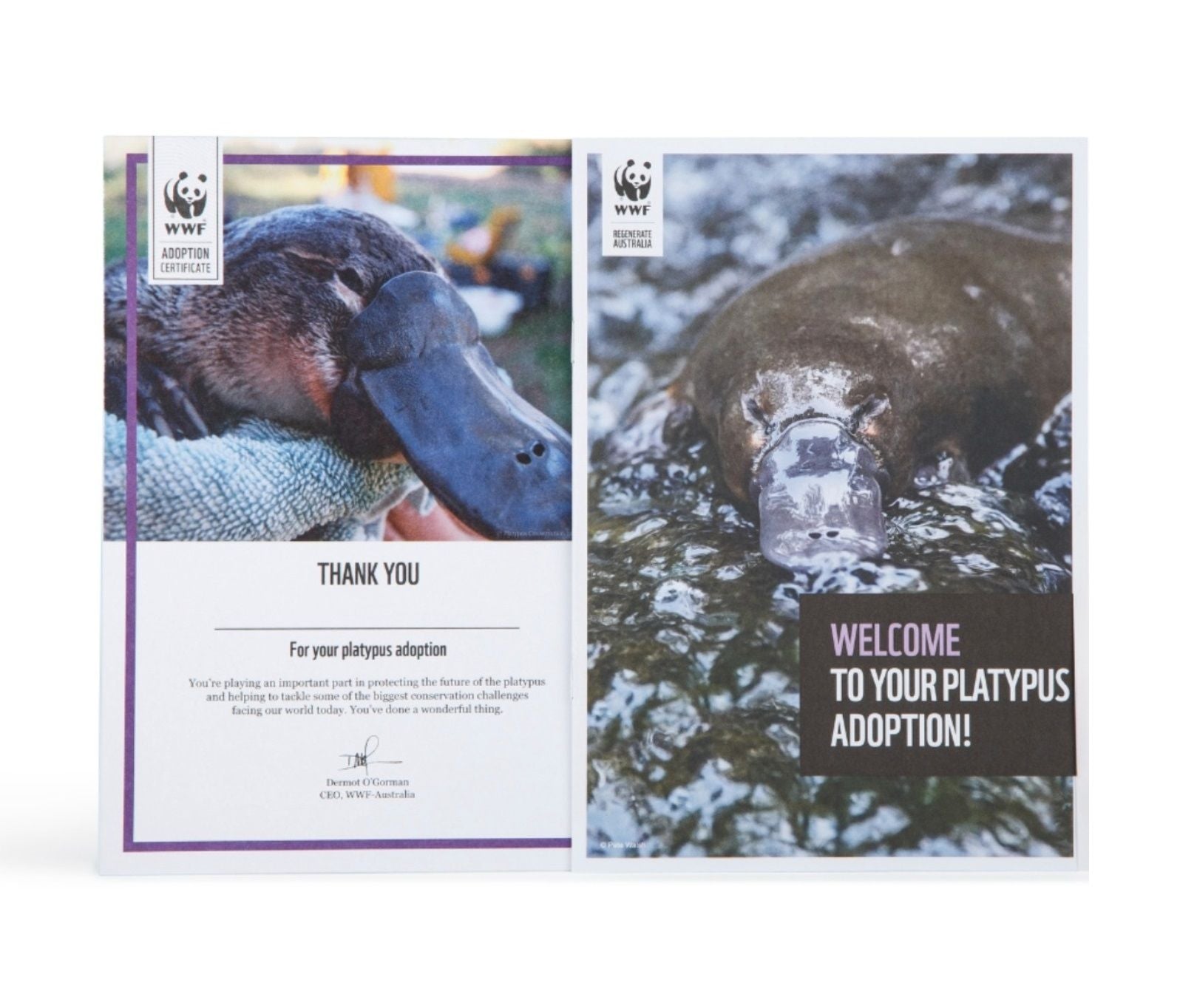 Your virtual adoption kit includes a certificate that you can personalise and a welcome booklet full of facts about platypus quirks and unique qualities.
You can also read about the serious threats platypus face and how adopters like you will help give them a better future.
Click below to download your kit.
DOWNLOAD NOW
---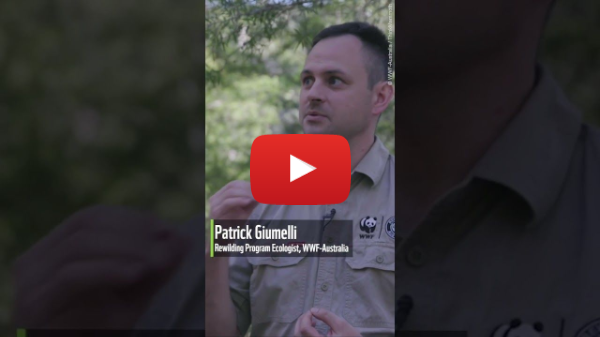 Your gift supports projects to rewild Australia's unique wildlife, like the platypus that was recently reintroduced to an area they had previously been locally extinct for over 50 years.
Click onto the video to learn more about this exciting development!
---
Your platypus adoption also means you've joined a caring community of people who love wildlife and are passionate about defending it.
From every platypus you're helping, and everyone at WWF-Australia, thank you!
If you'd like to stay updated on the impact your symbolic adoption has, click below.
CLICK HERE TO STAY UPDATED
---
Virtual platypus adoption
Virtually adopt a platypus today and protect endangered wildlife. Choose your donation amount, enter the recipient's details and craft a personal message.
You can 
choose 
to send their adoption 
immediately after you checkout, or schedule it to be sent later.
How do Virtual Adoptions work?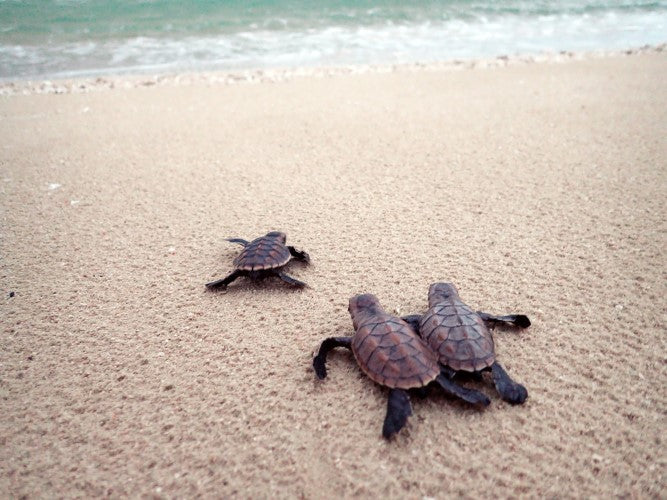 WWF-Aus / Christine Hof
1: CHOOSE YOUR ADOPTION
Choose to virtually adopt a koala, platypus, tiger or turtle.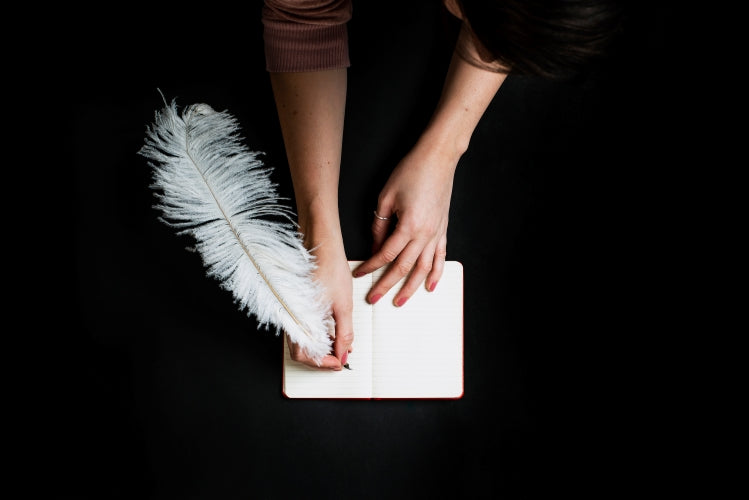 2: CRAFT YOUR MESSAGE
Enter the recipient's details, and include your own personal custom message.
3: MAKE A DIFFERENCE
By purchasing a WWF Virtual Adoption, you're helping protect vulnerable wildlife throughout Australia.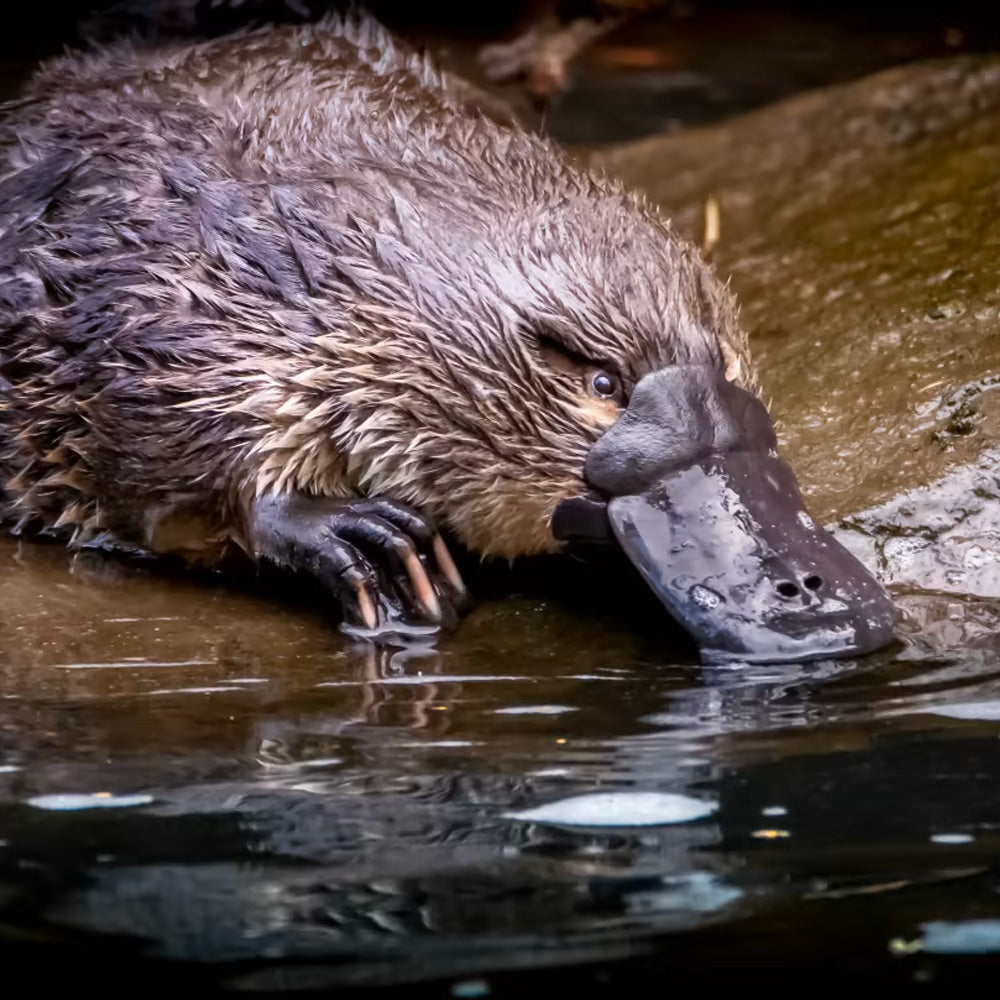 PROTECT OUR PLATYPUS TODAY
Platypus are rapidly disappearing from our landscapes. You can help bring them back.
Many Australian animals are unusual in their own way. But the platypus is the most unique of them all. They're mammals that lay eggs and have a bill and flippers, which is an amazing evolutionary feat. But in the last 150 to 200 years, they've come under threat.
THE PLATYPUS IS FACING A SILENT EXTINCTION
The changing climate, new dams, the over-extraction of water from rivers, land clearing, attacks by foxes and dogs, pollution and suburban sprawl present serious threats to platypus. The future of this extraordinary monotreme is at risk of becoming locally extinct.
We cannot let this happen. We must take action.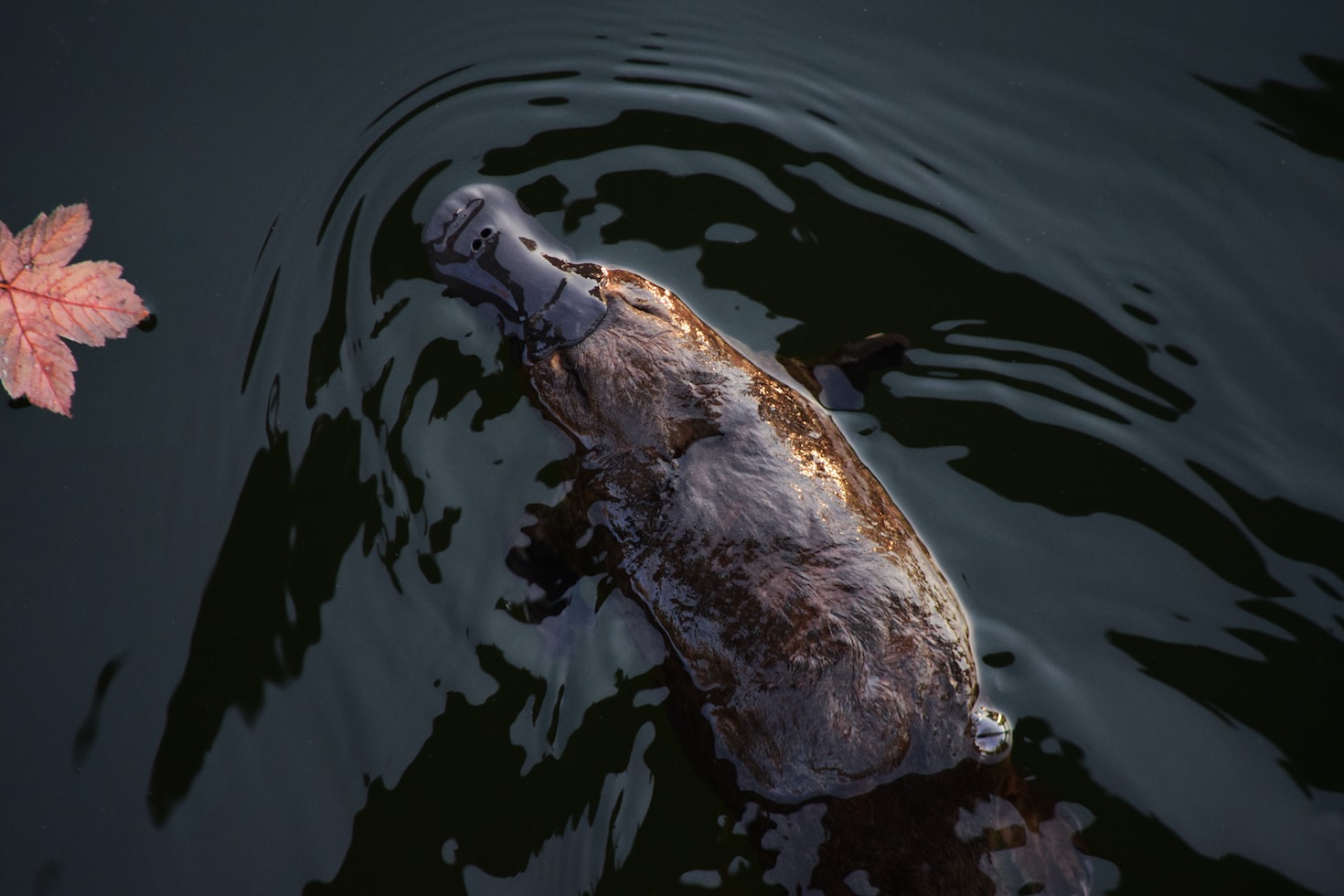 Your support is vital to help PROTECT PLATYPUS
Your platypus adoption will help research and monitor reintroduced platypus populations in Sydney's Royal National Park.
Your generosity will be a symbol of your support for conservation and animal advocacy, ensuring our amazing platypus remain in our local ecosystems forever.
And for each platypus you assist, you'll help a host of other native species too. As well as teaching younger generations about the importance of conservation.
HOW YOUR DONATION CAN HELP THREATENED PLATYPUS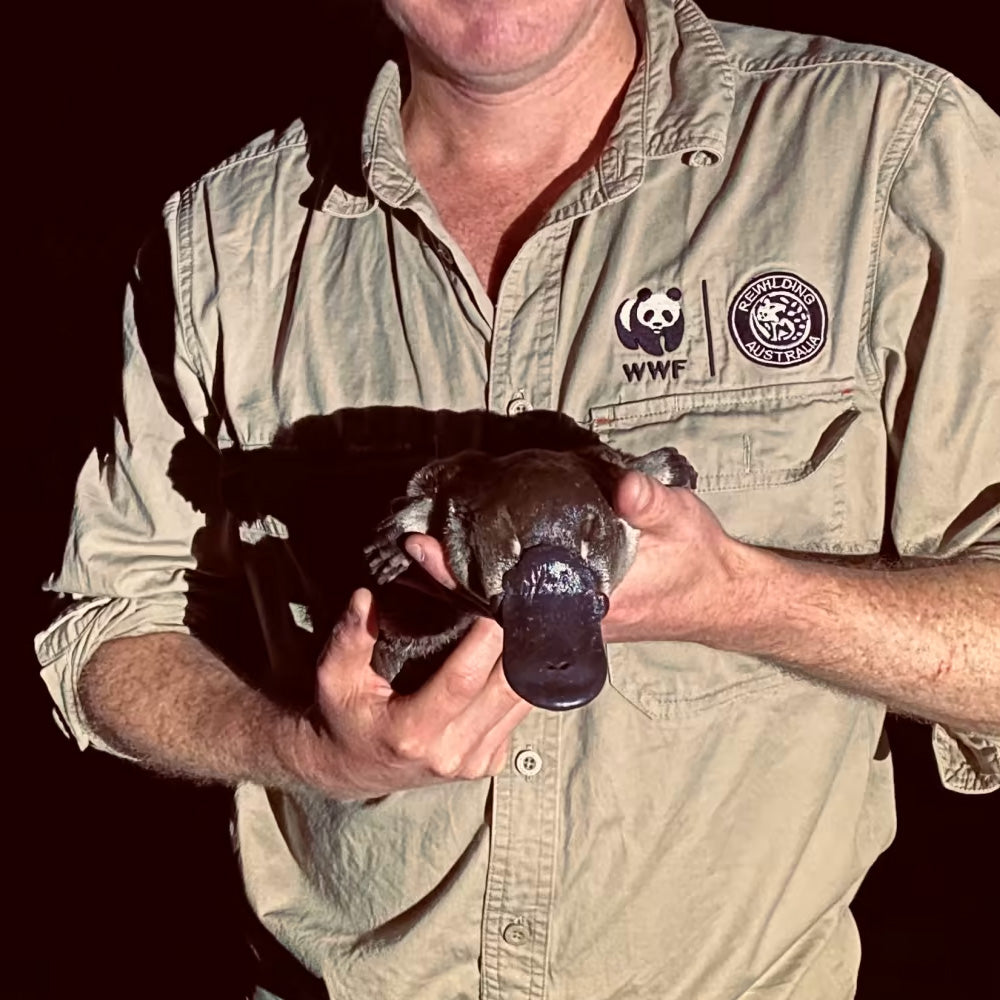 REWILDING THE PLATYPUS TO THEIR NATURAL HABITAT
By purchasing vital equipment to safely translocate platypus so they have the best chance of survival post-release.
ENSURING PLATYPUS SURVIVAL IN THE WILD
By providing the tools to assess their well-being and keep them healthy.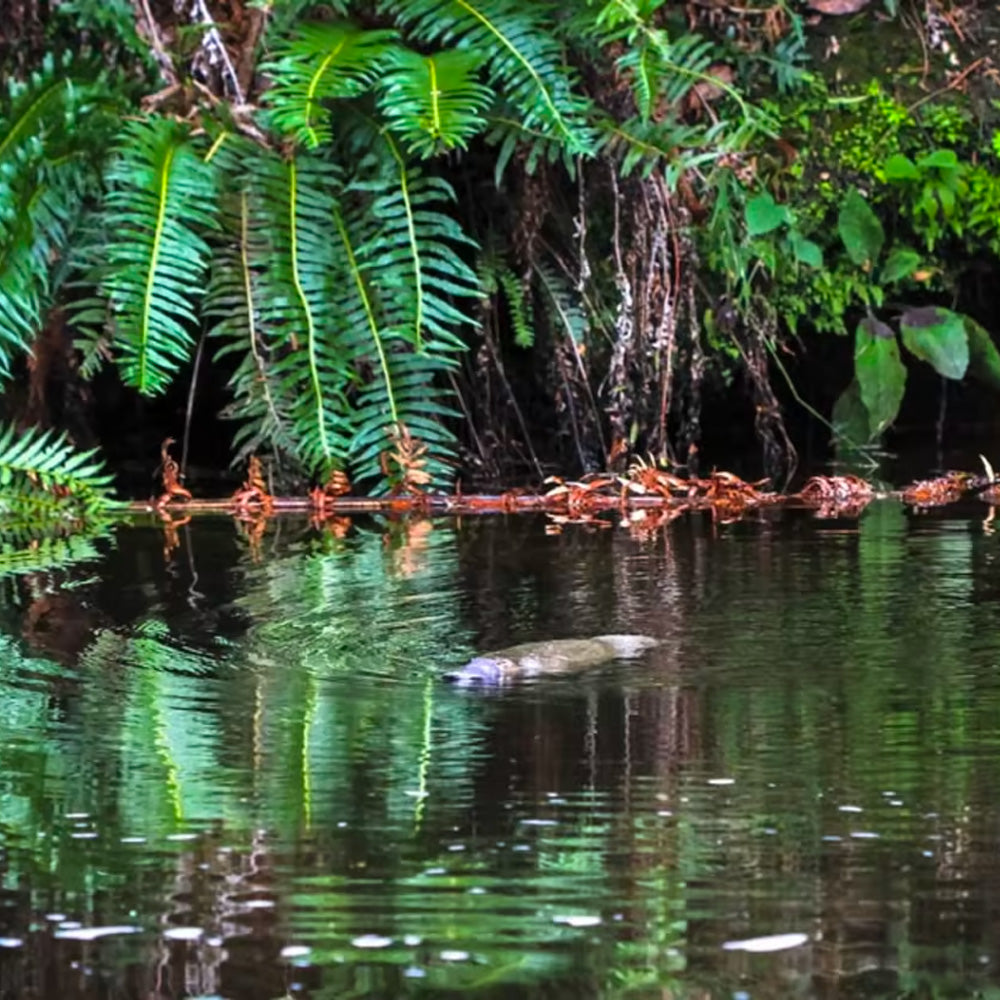 RESTORING THEIR NUMBERS AND SAFEGUARDING THEIR FUTURE
By tracking post-release platypus populations using specialist acoustic equipment.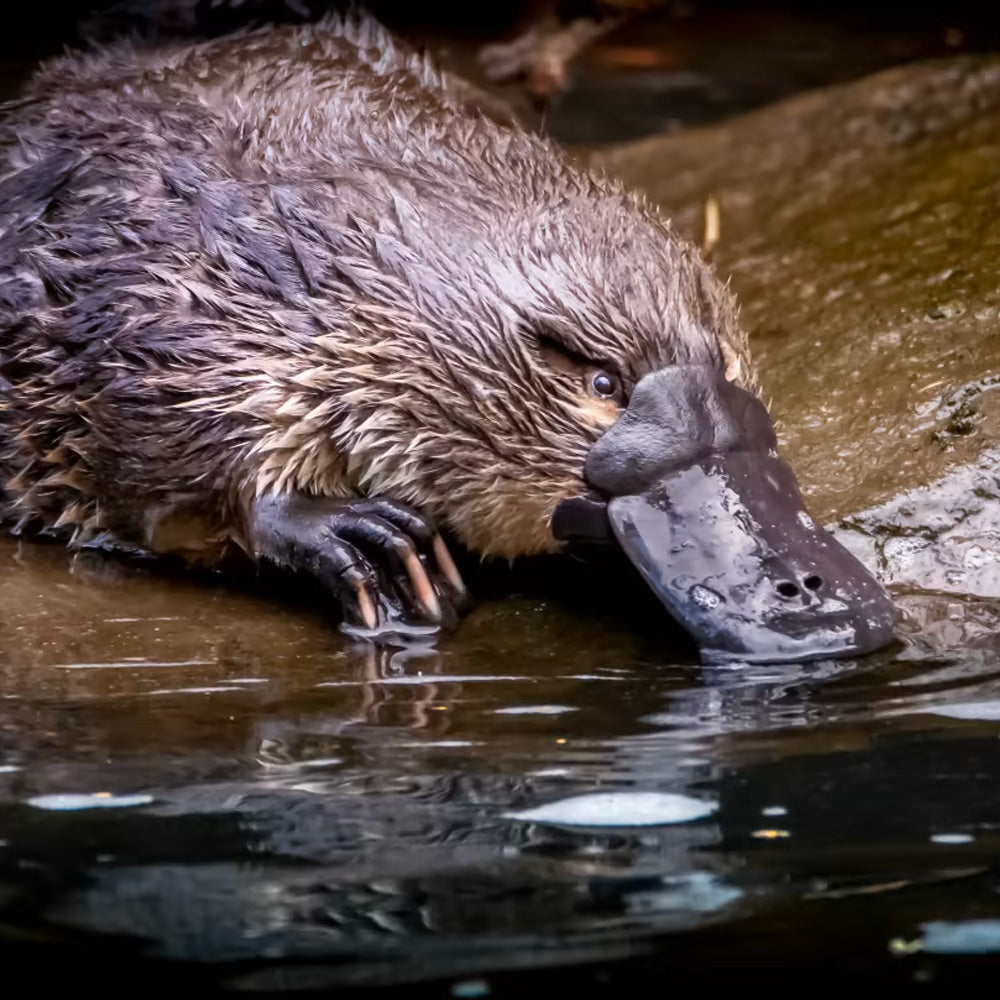 KEEP THEM AS A CRITICAL PART OF HEALTHY RIVER ECOSYSTEMS
By purchasing underwater cameras that are essential to monitoring their numbers and distribution.